Here, you can learn more information about our startup incubator platform and how you can benefit from it.
Startup Incubator Platform Info
You are a good fit for an Incubator membership if you are:
Trying to validate or invalidate your startup idea

A startup developing or launching a minimum viable product (MVP)

Gaining traction with an MVP or full version in place 

Looking for pre-seed, seed-stage, or Series A venture capital funding

A consultant or agency and want more resources

Building a new agency

A new university incubator or accelerator program looking for startup and marketing resources

A university or college program looking to use our platform
The main benefits of StartupDevKit's incubator
Get the startup resources you need to build and grow your startup — all in one place.
Receive mentoring and get direction for your early-stage startup.
No applications to join our online/virtual startup incubator program — just a questionnaire.
Learn on your own time. No rigid class schedules like other online incubators.
Save $20,000 worth of time spent (~480 hours) from hunting for the right startup resources.
Build your core competencies to become a more complete entrepreneur.
Learn how to build a solid foundation for your startup to grow on.
Learn how to prevent yourself from making the same mistakes that cause 90% of startups to fail.
Get free credits and discounts to great services for startups.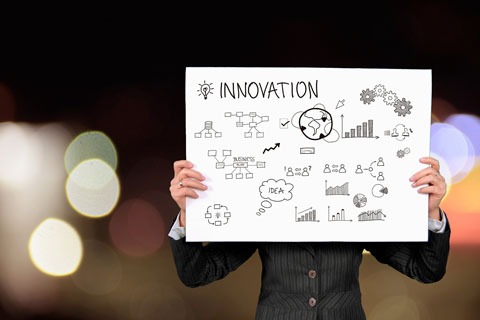 StartupDevKit gives you 360 degrees of startup development and growth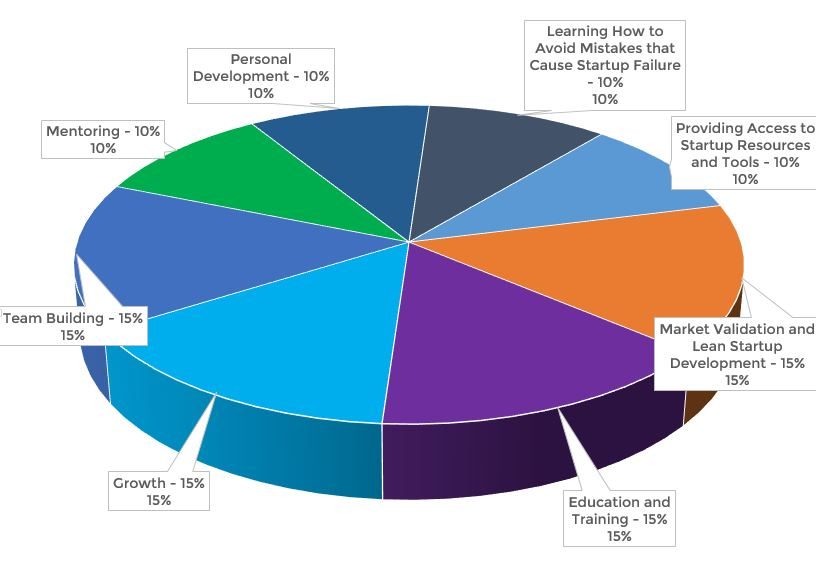 1) Training you and your startup to build a completely solid foundation for your startup
2) Mentoring you providing valuable insights and direction in all verticals
3) Growth for your startup with go-to-market strategy, marketing tactics to help you execute, and marketing tools
4) Personal development so you can maximize your ability to become a top-performing entrepreneur
5) Team development to help you build an awesome team and to help your team excel
6) Lean startup development to give you a scientific framework for developing and growing your startup
7) Resources and tools all-in-one place to help you save time, stress, and money rather than manually searching for them
8) Avoid mistakes that cause startups to fail (90% fail) by reading our book called Startup Survival Secrets, which analyzes the top 20 reasons for startup failure, the root causes for each one of those reasons, and how to prevent them.
Featured benefits
Common startup and product development needs we help with
1) Idea validation
We've got great resources to help you learn how to validate your startup idea so you don't waste any of your time on an idea that won't work.
2) Product/service and startup development
Use our startup development guides to help you build a great startup.
3) We'll mentor you 
Get personalized direction with your startup in our premium plans or get answers via ask me anything sessions from within our pro plan.
4) Become empowered with the best information
This will help you develop and run your business and to become better in your role.
5) Learn from videos
Who doesn't like videos?  We've got videos on a wide variety of topics.
6) 

Get 

awesome

custom and curated templates
Templates make starting up, quicker, easier, and more organized for you.
7) Legal structure
Learn how to set up your startup's legal infrastructure with confidence by getting great legal resources with all the information and services you'll ever need.  Less screaming at your computer out of frustration and more smiling. 🙂
Early user acquisition and marketing
StartupDevKit breaks down countless ways to market your startup using social media, viral campaigns, paid ads, and more. 

1) Traffic building, lead generation, user acquisition, and retention
Learn how to attract your target users, convert them into customers, and retain them in easy-to-understand ways on a variety of platforms and marketing channels so you can create a well-rounded go-to-market strategy, which we can help you with.
2) Analytics and key performance indicators (KPIs)
Founders have to know this side of the business. Learn the analytics side of your startup through our resources and find your north star metrics so you can measure your startup's performance with your marketing campaigns. 
Platform verticals
17 Verticals of startup and growth-based startup resources
Startup development
Idea Validation
Product development
Personal development
Business development
Web design and development
Legal
Management
Hiring
Startup tools
Finance
Marketing
Fundraising
Customer success / retention
Public relations
Growth case studies
Product launches
Startup video center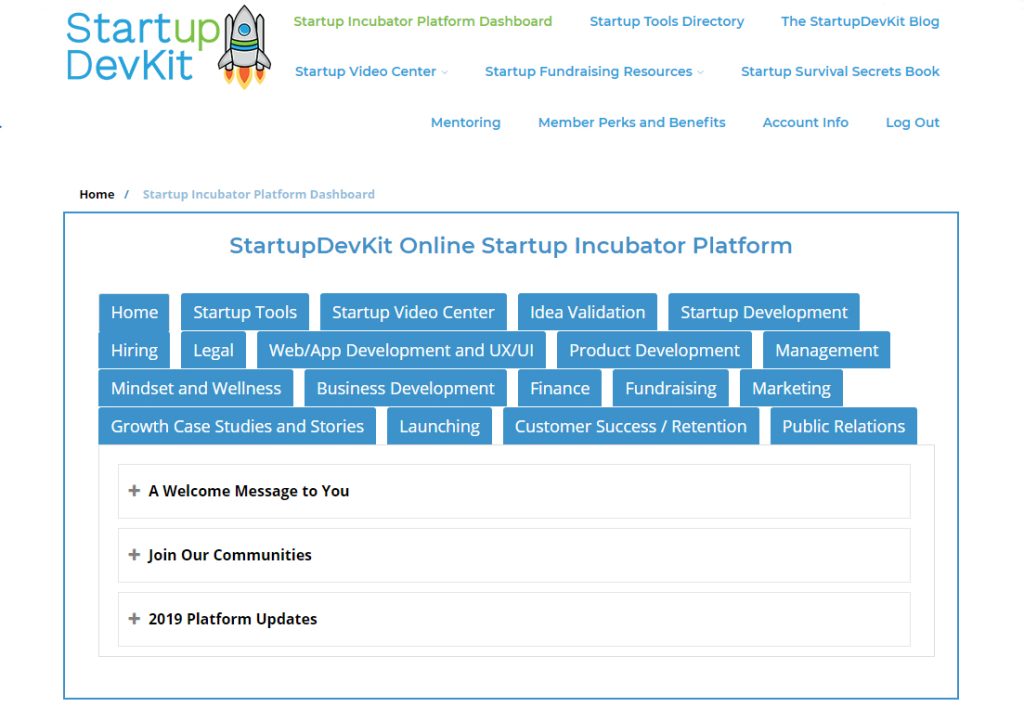 Types of startup resources on our platform
High-quality original and hand-curated startup resources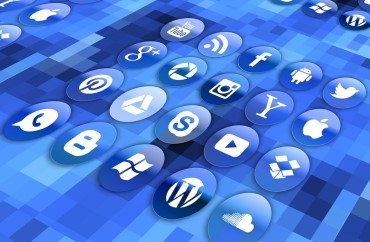 Videos (how-to, informational, interviews with founders and industry leaders)
How-to guides and articles
Podcast episodes on startups and growth
Templates: Legal contract templates, startup business planning spreadsheets, financial spreadsheets, pitch deck templates, dozens of marketing templates, and organizational spreadsheets
Huge lists of important resources, tools, and contacts (contacts for both business development and public relations)
Very helpful slide decks on topics of various verticals
And more great resources
Where is our curated content from?
Our startup resources are hand-curated from trusted sources such as:
Nextview Ventures

First Round Review

Venture Hacks

Y-Combinator

500 Startups

Andreesen Horowitz

Stanford University Business School
Google for Entrepreneurs

Sumo

The Startup Chat

The Lean Startup

Lifehack

Entrepreneur

Forbes
VentureBeat

Appster

Google Ventures

CoSchedule

Mixergy

HubSpot

And more
A specially curated startup tool kit
Over 550 startup tools in 24 categories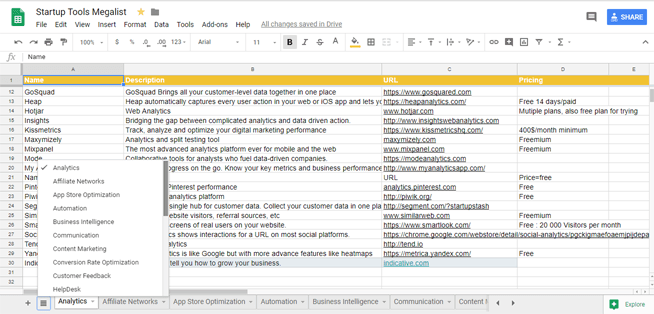 Startup tool kit categories
Analytics
Affiliate Networks
App store optimization
Automation
Business intelligence
Communication
Content marketing
Conversion rate optimization
Customer Feedback
Helpdesk
Email finders
Email marketing
Exit Intent Tools
Graphics
Landing page builders
Marketing automation
Mobile tracking and analytics
Onboarding
Paid media
Productivity
SEO
Social media
Stock images
Video
Note: We're continuing to expand buy soma 350 online this startup tools list with new categories and we're continuing to make it the most current and up to date within existing categories.
Huge press contact list of over 3300 contacts
A massive spreadsheet of names, titles, companies/publications, and email addresses of each contact.
This list includes all major television networks from the United States and press contacts from tech publications, marketing publications, major magazines, business publications, and so much more.
Find your target venture capital firms easier and faster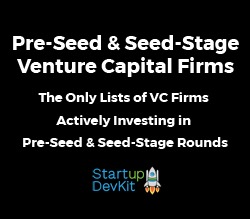 Search by industry, location, and read full venture capital firm descriptions, all on one page. No clicking on any other pages is necessary.

Every single firm was curated to make sure that they regularly invested in pre-seed and seed-stage rounds (Many firms say they invest in these types but almost never actually invest in them).

We have a full-page directory. We don't have an annoying interface that hog up half of the screen like Crunchbase or FounderSuite, or like InvestorHunt's which is even smaller.
Other Venture Capital Firm Directories Compared to Ours
Testimonials

"StartupDevKit has been indispensable for my startup with the wealth of different resources, the mentoring, and feedback I've received from its Founder, Carl Potak.I would implore any startup founder to tap into his knowledge, the vast startup resources this platform has to offer, and will continue to bring." — Thomas McLaughlin, Jr. Co-Founder and CEO, Blockstake

"I've been in the market to find a startup incubator that's convenient to join and has very effective solutions from development to marketing. StartupDevKit has helped me to get on the right track, stay focused on my business, and avoid mistakes I would have made on my own. The platform is easy to use and there's so much quality content in the blog and incubator platform – it's really great. I'm happy I decided to work with Carl at StartupDevKit." — Reza Salatini, Founder and CEO, Clever Calories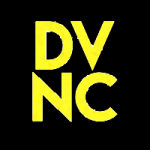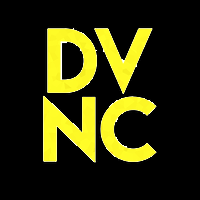 "As a virtual reality gaming and content studio that started in mid-2018, it was hard finding people who believed in us and our vision. We stumbled upon StartupDevKit and Carl after looking around for startup mentoring platforms. Carl told us upfront he wasn't overly familiar with the VR industry, but said he could still provide us with meaningful support and expert knowledge. Now 3 months later we can say he was right. Not only has he given us great advice but he's also helped to keep the team motivated and focused. We look forward to continuing to work with Carl and watching StartupDevKit grow."  – The Team at DVNC, DVNC Tech, LLC
Get started now

No credit card required
Startup Accelerator Platform Info
You are a good fit for an Accelerator membership if you are:
An early-stage startup who are looking to raise a round of seed funding or Series A funding.

You've over 1000 customers or more than $150,000 U.S.D. ARR

You're a growth-stage startup who recently built their product or service's full version

A startup who's already launched, gained significant traction, and wants to scale
(If you haven't met these guidelines yet, then you would do better with our Incubator Program)
Our Accelerator Program is under development. 
Categories
More information coming soon.
Benefits
More information coming soon.
Program Features
More information coming soon.