Proprietary Resources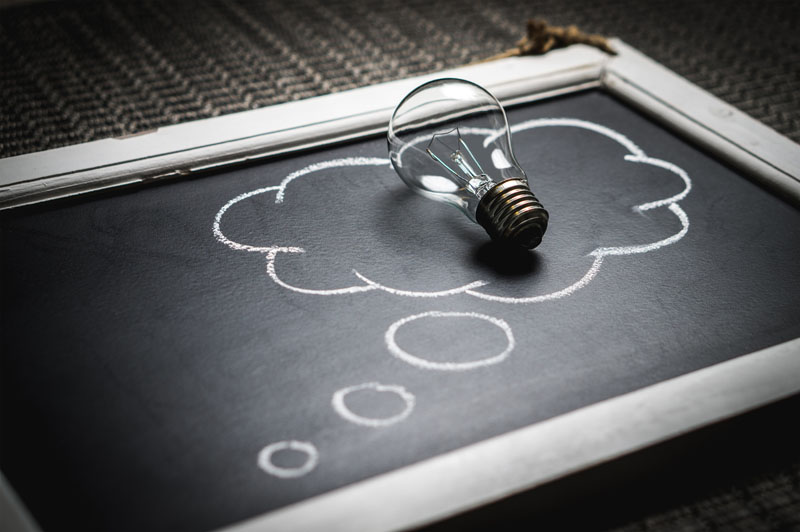 Learn how to start a startup and get step-by-step instructions.
This post will guide you through your idea to your launch with tips to help you within every step.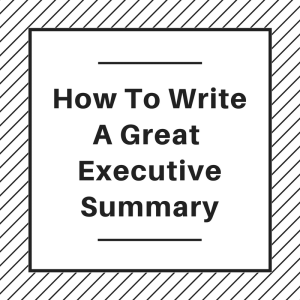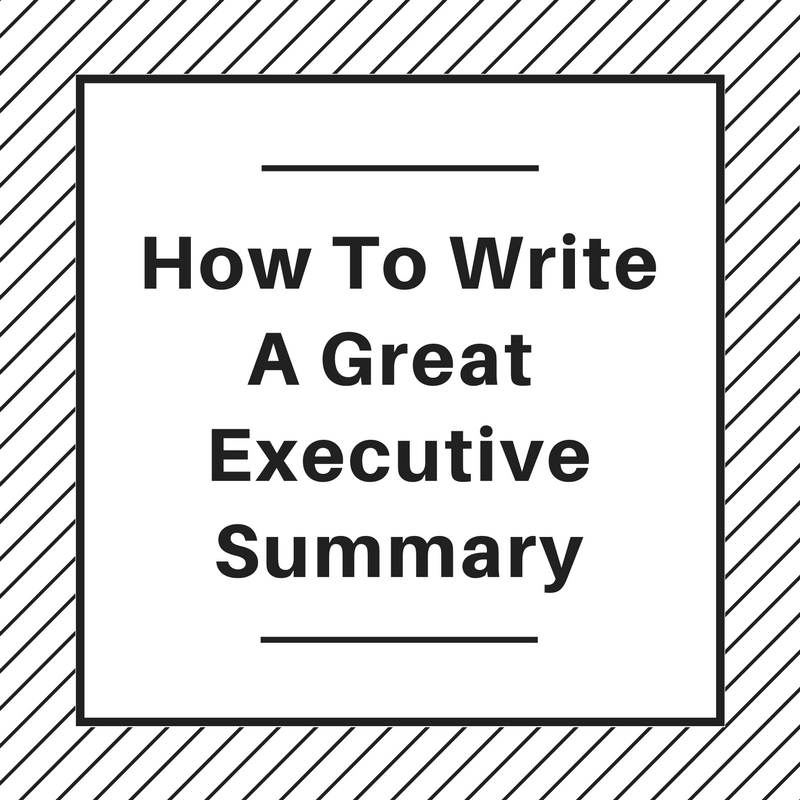 The age of the business plan is gone.  It's no longer a necessary function of building a startup and investors don't want them, but learning how to write an executive summary is quite important. This guide will show you how to write an executive summary.
Executive summaries are preferred by investors because they don't want to read business plans.  However, an executive summary is an amazing tool for entrepreneurs to utilize even if you aren't seeking investment.  
3rd Party Tools & Resources
Table of Contents
Analytics and Data
Clicky helps you monitor, analyze, and react to the visitor traffic in real time. The data is extremely detailed and one can analyze individual visitors, their actions, and creates heatmaps based on their actions. It also blocks malicious bots and referrer spam.
Google Analytics lets you analyze data from all touchpoints in one place, for a deeper understanding of your customer experience. You can then share the insights that matter with your whole organization.  Google offers an extremely vast free suite, that's probably the most advanced free analytics tool in the world, but also offers even greater analytical flexibility by providing a premium version of their software for elite power users.
Hotjar is a new and easy way to truly understand your web and mobile site visitors. Find your hottest opportunities for growth today.  With Hotjar, you can use heatmaps, mouse-movement recordings, analyze and test conversion funnels, do form analysis, perform feedback polls, surveys, and recruit user testers.
Kissmetrics helps to track and analyze customer behavior to identify and remove roadblocks to increase conversions and drive retention.  With Kissmetrics, you can create prompts with calls to action at key conversion points and optimize every interaction on your website based on triggers you set.
Heap automatically captures every user action in your web or iOS app and lets you analyze it all retroactively with an SQL access. It helps define analytics events and plot changes in key metrics to provide useful insights.
You're no longer limited by events you remembered to log upfront such as clicks, taps, swipes, form submissions, or page views.  You can define events and organize the building blocks of your analysis in a point-and-click interface. There's no need to push code.  By decoupling your schema from the raw auto-tracked data, Heap makes "data sanity easy."

Angel Investor Networks
Although the Angel Capital Association is not a direct funding source, their members are. Use this directory to find ACA members, which include angel groups and accredited platforms in addition to organizations affiliated with ACA. There are links to just about ever angel network's website to learn more.
Angel List may have started out as a networking tool for startups and angel investors to discover each other, but it's grown to so much more.  Startups are able to connect with other startups or individuals like you can in LinkedIn, but it's just for the startup community.
Now, you can also post jobs and apply for jobs that are from startups, venture capital firms, or other businesses.  Moreover, they have a services section.
Moreover, they have a services section.  You can list your services or you can find services from almost any industry vertical, but the four highlighted service categories are marketing, design, legal, and software development.
Gust is a global SaaS funding platform for the sourcing and management of early-stage investments. They enable skilled entrepreneurs to collaborate with the smartest investors and angel investor networks by virtually supporting all aspects of the investment relationship, from initial pitch to successful exit.  
The SaaS funding platform is endorsed by the world's leading business angel and venture capital associations, and powers over 1,000 investment organizations in 80+ countries. More than 200,000 startups have already used the funding platform to connect and collaborate with over 45,000 investors.
Where the best founders get simple, scalable access to a network of hundreds of top venture investors. They share select applications with their member base. They're are HIGHLY selective, only about the top 1% of opportunities submitted are profiled on the platform.
There are no fees to apply, pitch, or raise funds from our network. It's a fee-free zone for top founders.  If you're selected to be profiled on their platform, you will have access to the hundreds of vetted investors, seed funds, and family offices that are 1000 Angels members.  Click the logo for a direct link to the application.
SeedInvest is filled with investors and entrepreneurs that are passionate about supporting and building pieces of the future. They represent a diverse set of highly accomplished individuals that invest in each other, support the community, and share their strengths to make the collective stronger.

Co-Founder Discovery Platforms
CoFoundersLab enables you to find business partners and build a team. You can get support from experienced entrepreneurs through their new discuss option.  They, under their parent company OneVest (they bought CFL over a year ago), recently acquired FounderDating to make it the largest network to find CoFounders on the planet.  They have a sister equity crowdfunding platform by 1000 Angels under their parent company, OneVest.  
The invite-only network of entrepreneurs and startup talent exchanging work for equity. Their invite-only directory is full of vetted startups and top talent looking for equity-based projects. Equity Directory identifies candidates and opportunities that match your preferences and deliver them directly to your inbox every week.

Collaboration / Communication / Productivity Tools & Platforms
Asana is used to track your work and for project management. It lets you see the progress of your projects, manage the team updates in your inbox, you can use custom fields to track anything ranging from leads, bugs, to job applicants. You can also see all of a team's projects in one place, assign tasks, and collaborate with third-party members on Asana.  
It's free for up to 15 team members. You can have unlimited tasks, projects, and conversations. Also included are basic dashboard and basic search. For premium, it's $8.33 per member, per month.
Basecamp organizes your projects, your internal communications, and client work in one place called "HQ." Basecamp additionally provides dedicated spaces for your teams to work together, and private places to manage your company's projects. They have a 30-day free-trial and costs $99 per month for businesses or $1000 a year upfront.
Contactzilla provides simple team-based contact management for organizations.  It has seamless desktop and device syncing and has a secure 256bit SSL encryption and can also import details from social networks. You can get a 30-day free trial and pay $5 per user, per month.

Evernote lets you capture, nurture, and share your ideas across any device. You can create handwritten notes, reminder lists and add pictures, sketches. You can also share your notes among your team.
You can sign up for a free trial which lets you add 60 MB of new uploads per month and sync across 2 devices or pay $12.59 for 1 GB of new uploads per month and sync across all device.
Google Docs lets you create and share your work online and access your documents remotely via the cloud. Google Docs brings your documents to life with smart editing and styling tools to help you easily format text and paragraphs. It even lets you access your documents offline. There are templates available and you can convert the docs file to a word file, PDF, and more. It's free to use and you can even use add-ons to enhance its functionality.
ProdPad pulls ideas, feature requests, and suggestions from across your company into a global idea backlog.   ProdPad helps you organize your backlog into categories using tags and filters. It is also a project management tool. You can use their free trial or choose from their basic plan of $39/month or their plus, premium and unlimited plans of $59/month, $299/month and $2499/month respectively.
Process Street is a simple, free and powerful way to manage your team's recurring checklists and procedures.
Their simple interface lets you create structured and procedural documents in seconds.  Intuitive keyboard shortcuts and drag and drop make it easy for anyone to use.
You can run processes as collaborative workflows so you can quickly create and assign checklist workflows to your team.  A great feature is the ability to track activity from the dashboard and get notified when tasks are done.
Another brilliant thing about Process.st is that you can integrate with over 500+ apps to automate tasks. So, you can automatically schedule and assign workflows and update your other apps when actions happen inside Process Street.
It's a task management software for teams. It helps to stay organized, share work and complete projects without all the clutter. And do it for free!
You can set labels, priorities, filters and deadline for the projects and tasks. It also helps in seamless tracking through notifications. You can sign up for the free version or get the Pro version with premium enterprise grade features at $99/month.
It is an online project management and task management tools and can help you create checklists, templates, and charts which can be shared with your clients and team members.
You can use the free trial for 30 days and then upgrade to the Pro plan with $5/user/month or the Business plan with $15/user/month.
It lets you create open or private channels for a  project, team, topic, etc. through which you can message and call. You can import files from Dropbox and Google Docs.
It creates a central archive for all your support requests, code check-ins, and error logs or sales leads and can be synced across all your devices. You can choose from their free version, their standard plan for $8 per month or their plus plan for $15 per month.
Trello is the easy, free, flexible, and visual way to manage your projects and organize anything by creating a Trello board filled with cards which can be shared and commented on. You can get notifications across all your synced devices.
Trello allows you to search within your files by using various tools and filters and your data is completely secure.  You can use it for free, or subscribe to the business class version for $9.99/month/user.
It provides reliable personal virtual assistants for entrepreneurs, professionals, and small teams to handle all rather less important tasks. You can subscribe to the entrepreneur plan at $398/month/user, or the Startup Plan at $698/month/user or the Small Business Plan at $998/month/user. All plans include a dedicated U.S.-based college educated Virtual assistant, available from 9 a.m. to 6 p.m. in your time zone whom you can directly contact via phone, SMS and email.
You can subscribe to daily ne
wsletters containing life-hacks, where they update on indispensable new apps, products, and services that make life easier.You stand to gain you'll also get exclusive deals and promotions; early access to unreleased apps through their Beta program and an overall happier existence.

Content Discovery & Aggregation
Helps you Analyze what content performs best for any topic or competitor. They help you find the key influencers to promote your content based on which content gets more traffic on which social media platform. You can sign up for their Pro plan at $79/month or their Agency plan at $239/month or their enterprise plan at $559/month. 

Crowdfunding Platforms
FundersClub makes it easy for accredited investors to diversify their portfolios with insider access to the world's most promising startups. They focus on the best practices of venture capital – driving returns, not volume. FundersClub envisions a world where startups that move the world forward more efficiently secure the funding and support they need to innovate and thrive, and where more people benefit from their rise.
Fundable is a business crowdfunding platform dedicated exclusively to helping companies raise capital from investors, customers, and friends. They help you understand the fundraising process. From profile creation to marketing, they handhold you through their funding campaigns. You will be charged $179 per Month to fundraise.
CircleUp's crowdfunding platform lets you connect with experienced investors who can help your company thrive and streamline the entire fundraising process so you achieve your target faster. You can also use their online tools to manage investor relations. They have zero cost escrow services. Moreover, you can gather investor feedback during your campaign, which is always helpful.
Indiegogo is a crowdfunding platform for entrepreneurial ideas. $1B+ has been raised across all the campaigns hosted through them. They handhold you through the entire process from concept to the marketplace. You can also create a pre-launch campaign buzz. They charge 5% as the platform fees, and 3% as credit card fees.
Kickstarter helps artists, musicians, filmmakers, designers, and other creators find the resources and support they need to crowdfund their ideas into reality. 12 million people have backed a project on Kickstarter, $2.9 billion has been pledged, and 119,566 projects have been successfully funded. Kickstarter collects a 5% fee from a project's funding total if a project is successfully funded. There are no fees if a project is not successfully funded.
GoFundMe is the world's largest social fundraising platform, with over $3 billion raised so far. With a community of more than 25 million donors, it has mobile-friendly campaigns, no penalties for missing goal, no deadlines or goal requirements and a 5-Minute Email Support option. 7.9%+ $0.30 is charged per donation.  This is one of the best crowdfunding platforms for social entrepreneurs.
The ELEQUITY Funding™ platform will help you equity crowdfund the funds you need to be successful. RocketHub has partnered with Bankroll Ventures to create the ELEQUITY Funding™ platform for you, which maximizes your ability to raise capital for your business venture.  They take you step-by-step through their fundraising process to get you the right type of funding.
Crowdfunder is the equity crowdfunding platform for sourcing and funding high-growth ventures with a network of over 130,000 entrepreneurs and investors. Crowdfunder and its VC Index Fund provide the opportunity for direct online investment into single ventures, as well as diversification into a broad VC-led portfolio (Index Fund) of early-stage startups – backed by many of the world's leading Venture Capital firms and private investors. They have a launch plan at $399/month, an amplifier plan at $499/month and an accelerator plan at $1999/month.
Crowdmole is a business intelligence crowdfunding platform. They provide comprehensive blog of social media marketing tools to help you along the way, as well. Their instant payment crowdfunding platform covers budget making to using social tools to get your project out in front of the right audience. They have a pay-as-you-go option.
FundRazr is a crowdfunding solution that is laser-focused on eliminating the guesswork of raising money online for your campaign. You can create your FundRazr campaign for free. and tell your story in words, pictures and videos. Start raising money in just minutes. You can share your campaign on Facebook, Twitter, Google+, Linked in, Pinterest, Websites, blogs and email. FundRazr engages your supporters and grows your funding. Collect secure online payments by credit card, debit and PayPal. The fees are 7.9% per donation.
MicroVentures is an equity crowdfunding investment platform, combining the best of venture capital with equity crowdfunding. You can get access to highly curated early and late stage investment opportunities.

Customer Service
Freshdesk's shared inbox enables your team to collaborate and resolve issues without getting in each other's way, it helps you set, manage, and meet customer expectations by setting up service level agreements (SLAs) for support. You can use their free version, or the blossom plan at $1199/agent/month, or the garden plan at $2099/agent/month. They also have an estate plan for $3099/agent/month and a Forest plan for $5799/agent/month. 
Their products allow businesses to be more reliable, flexible, and scalable. They help improve communication and make sense of massive amounts of data. They help turn interactions into customer relationship. You can use their essential version at $5/agent/month , or the team plan at $19/agent/month, or the professional plan at $49/agent/month.

Financial Tools
Invoicely is free and simple invoicing for small businesses. It helps you generate customizable business reports and summaries, lets you clients make online payments from your invoice. They have a free plan which includes basic features, or a basic plan at $9.99/month, or a professional plan at $19.99/month. 

Graphic Art / Image Libraries
It helps you create logos, corporate identity, branded items. All in a few minutes and is simple to use. You can download a low-resolution logo for free and a high-resolution logo starting at $9.99. Logaster also has an all-in-one brand kit for $29.99.
Canva is an easy-to-use premium logo-making web application that you can utilize through your web browser.  You can make excellent use of its free version or you can upgrade and make use of its premium features.  Either way, you'll love Canva. You can use the free version or the canva for work version at $12.95/user/month which also enables you to collaborate with others.
It helps you generate a stylish logo in series of simple steps. All you have to is choose a shape , add some of the accessories provided and you can personalize your logo too.
They offer over 830,000 free stock photos, vectors and art illustrations. You may download, modify, distribute, and use them royalty free for anything you like, even in commercial applications. Attribution is not required.

You can download free high-resolution photos, submit photos, and browse through collections. You can also explore the most popular searched photos free to use under the Unsplash License.
StockSnap is the best place on the internet to find beautiful free stock photos.They select nothing but the highest quality, highest resolution pictures and add them to their database on a daily basis. All photos uploaded to the site are released under Creative Commons – CC0 and do not require attribution.
Shutterstock helps you produce high-quality social media posts, presentations, and ads in minutes.  You can choose from millions of images from within the application, then pick the perfect one, customize the design by adding your logo, insert text, apply a filter, and more, or save time with a template.
They also have Shutterstock music, Shutterstock blog and a digital asset management (DAM) software. You can subscribe to their basic plan offering 5 royalty free images at US $49, or their professional plan for 350 Images at US$ 169/month
Pexels provides high quality and completely free stock photos licensed under the Creative Commons Zero (CC0) license. All photos are nicely tagged, searchable and also easy to discover through their discover pages.You can also contribute images and they even have a Photoshop Plug-in, and newsletters and blogs you can subscribe to.

Growth Hacking
Secret Sauce is not just a marketing book; it's a tutorial.  It's a step-by-step, hand-held guide to getting users, traffic, and revenue.  It breaks down every channel in order, telling you exactly what you need to win.
Open this book with zero experience in Internet marketing or growth hacking, and you'll walk away knowing a dozen strategies you can actually use to grow a company, service, product, or app. Perhaps more importantly, you'll know exactly what the steps are to actually doing that.
By the time you're done, you'll know exactly what you need to do to get users, customers, and revenue with little to no marketing budget.  Get it Today.
Petithacks educates you on the tricks you can do to get more clicks, time, attention and money of your visitors by showing you live examples. For $279 they give you an online review of your online product, between 10-20 small hacks notes that will give you an idea of room for improvement in your online business.
All the hacks will be focused on improving any of the stages of interaction with a user (or potential user): acquisition, activation, retention, revenue & referral, and a follow-up call (30 mins) where you can discuss more details or point you would like to address.
Optimizely is the world's leading experimentation platform, enabling experimentation and personalization across websites, mobile apps and connected devices.It lets you increase revenue from digital sources, create engaging visitor experiences. You can subscribe to their standard, professional or premium plan.
It is a growth collaboration platform for teams, where you can capture team insights, and adapt your testing phase based on the learning.The GrowthHackers network has hundreds of thousands of members, endless resources and articles, and savable growth ideas for rapid testing. The pricing starts from $849 per month.

Human Resources
SnapHire delivers all the tools you need to attract, evaluate and hire the very best people for your organization. It helps you to source and engage the right talent for your start-up and offers automated and highly configurable workflows along with a searchable candidate database. It even lets you analyze the key workforce metrics.
StartupZone.com is a job site for technology startups in Silicon Valley and San Francisco area. Also, it is a one-stop resource provider for pre-IPO startups. It offers an array of products and services that address startup companies' most common needs while creating opportunities for job seekers, entrepreneurs, investors, and product or service vendors. You can submit a job opening for $49 for 60 days.
TalentSquare lets you manage and create jobs and advertise them seamlessly to job boards, job aggregators and social networks. It helps you screen candidates in the finest manner by applying multiple filters or creating your own filters. You can also invite other collaborators to participate in your recruitment, and allocate them different roles & responsibilities for specific jobs.  Additionally, Administrator and Recruiter seats are charged 85€/month and Talentsquare Sourcing option is charged at 15€/paying user.
You can also invite other collaborators to participate in your recruitment, and allocate them different roles & responsibilities for specific jobs.  Additionally, Administrator and Recruiter seats are charged 85€/month and Talentsquare Sourcing option is charged at 15€/paying user.
Indexed Mind is a talent tracking tool.  It lets you keep a tab on the employees who are subject matter experts for a project/process.  You can find people, skills and most importantly – knowledge hiding inside your organization. 
You can subscribe to their Ad-Hoc plan at $5.00 Per User/ Per Month, or their small plan for up to 20 users at $100.00 Per Month Flat Fee or the medium plan for up to 150 Users at $500.00 Per Month Flat Fee.

Idea Development / Beta Testing / Product Feedback
Validately helps you test live websites, mock html, images, or prototypes and analyze the results obtained. You can source testers who match your customer persona and can collect their feedback to uncover usability issues with your product/service. You can sign up for the free trial, or the experience plan at $199/month, or the accelerate plan at $399/month.
They have a pool of over 60,000 users who have signed up to become beta testers. These users have provided their detailed profile information such as age, gender, income, location, marital status, etc.
After you complete your payment, users matching your target audience will sign up on your website or install your app and perform any additional tasks if requested (and give you feedback). A screenshot of signup completion will be provided as proof.
Betabound is a place for people who want a hand in the next big thing in technology. They collect and organize a wide variety of beta testing opportunities from all over the world and present them in a structured and consistent format. You can test a product or become featured within a specific category.
LaunchSky is a platform for sharing pitches for apps, so you can validate your idea before you invest time or money into building it. You can comment on any active pitch and subscribe to apps that you would consider using.  Pitch your idea to a professional crowd. Get feedback, validation, and early adopters. Help entrepreneurs shape their ideas.
Investor Discovery Networks
Blackstone Valley Group is a small early stage seed/angel platform for a
ccelerated innovation and parallel entrepreneurship, where we try to implement processes of technological innovativeness and idea conception to merge and rapidly iterate to generate high-potential new ventures

Legal Materials
Docracy is a home for contracts and other legal documents, socially curated by the communities that use them. They make these documents easier to customize and use. All  agreements signed using Docracy are valid and legally enforceable as they are ESIGN Act compliant
TidyForms.com serves a large collection of forms, templates, and samples, involving business, legal, life, personal finance, tax, and etc. You can use these documents for either personal affairs or business projects for free, as long as you comply with our terms of use.

Market Research
It helps you create interactive online forms, market research surveys. Lets you accept payments by creating online order forms. The basic plan is free, pro plan starts at $29/month/user, and the pro+ plan starts at $59/month/user when billed annually. 

Marketing
Automation Services
AdRoll allows you to reach your customers across any device, browser, or app with access to over 500 ad exchanges, and conveniently place ads, monitor performance, and fine-tune your campaigns with an easy-to-use platform. They also have BidIQ™, their proprietary real-time bidding algorithm, ensuring your ads receive the right placement for the right price. You can base your budget on the number of people you want to reach, as well as your performance goals and advertising tactics.
iPresso Marketing Automation personalizes communication in terms of time, content, channel and form. It integrates various tools and data in order to easily design and execute meaningful 1:1 customer journeys in one place. For up to 1000 contacts you can subscribe to their Lite plan for $195/month when billed annually, or for more than 30,000 users the enterprise plan by contacting them.
Customer helps you send targeted, relevant messages which drive deeper engagement to harness data-driven growth and get real-time results on how every message is performing. It enables you to segment the users and create user-profiles. They have the growth plan for 15,000 profiles at $100/month, or the small businesses plan for 50,000 profiles at $250/month, or the startup plan for 250,000 profiles at $750/month

Blogging Tools
It is a free and open platform where one can express themselves and is extremely popular in the technology startup scene. It's simple to integrate photos, audio, and video and have a responses section. It has easy-to-use tools and you can integrate your Twitter account with your Medium account. Another cool feature is that you can follow anyone that is a user and you get updates whenever those users post their own articles.
WordPress.com allows you to build any kind of site you want: business site, blog, portfolio. You can upgrade your domain name to a personalized URL and add a professional email address by activating email forwarding or Google Apps for Work. You can also use their social media syndication, sharing buttons, SEO tools, and insightful site statistics, and has extra features like advanced galleries, forms, email subscriptions, polls, sophisticated comments available.
Ghost is an open source platform for building a moder
n online publication or blog. It has a markdown-based editing environment that allows for fast formatting and you can tag and categorize your content. You can collaborate with your team and schedule content in advance. You can purchase their personal plan for $19/month, or their advanced plan for $39/month, or their team plan for $79/month.

Marketing Certifications
Startup Digital Marketing Program (SDMP) has been programmed to provide digital marketing training for startups and small business owners to gain the most out of the digital channels, by giving them an overview of how digital channels can be used to market their products or services without wasting their valuable money and time.

Distribution Firehoses (networks that will showcase your startup to their huge communities)
You can discover, rank and prospect startups worldwide with Startup Ranking. You can register your startup within 60 days and then your startup will receive a startup ranking score which is a number between 0 and 100,000. that reflects the importance of a startup on the internet and its social influence. It is calculated based on the web and social influence.
It is a startup discovery engine. It has a list of startups getting noticed and top startups based on the amount of traffic. It also lets you calculate how much equity to grant new hires in seconds. To register your startup you will have to pay a $20 fee.
With Creative Buzz, you can view startups and submit your startup in various categories such as finance, food, web design, sales and marketing, e-commerce, analytics, and services.  This enables you to get your startup in front of more people and increase your traffic.
Killer Startups has over 125,000 monthly unique views. They have sections: startup reviews, featured founders, startup tools, and guides. They propose to display your startup to 5000 customers in a day by reviewing your startup.
It is a place where startups give exclusive deals to early adopters for simply signing up first. You need to make a deal, comment on it and introduce yourself to the early adopter community. You can submit a deal for free and can upgrade it a sponsored deal fro $27.

Email Management
Their activities allow you to send marketing emails, automated messages, and targeted campaigns. They help you sync your customer data between MailChimp and your customer relationship management software, track your visitors' activities and use the data to suggest advertisement options. If you sign up as a new business it is free, starting from $10/month for a growing business.
It has customizable templates to help you create professional emails, helps create a scheduled series of emails for your customers and has contact management and email tracking tools. It is free for 60 days and then you can upgrade to their Email plan at $20/month or their Email Plus plan at $45/month.

Lead Generation
Insightly is the leading small business CRM .With Insightly's 'web to lead' feature you can collect information from a form on your website and a lead will automatically be created in Insightly. Insightly automatically creates a linked contact and organization, helping you convert the qualified lead into a sales opportunity. You can sign up for their free plan, or select from the basic plan at $12, or the plus plan at $29, or the professional plan at $49 per month.
They work with their clients to understand and identify their ideal prospects.and then build a strategic and targeted campaign that works to fill their client's sales pipeline with opportunity. They leverage a broad spectrum off online marketing strategies and bring them together to create a cohesive program that brings opportunities from multiple channels. You can request a quote for the program you select.
Callbox is the lead generation service provider, they give you the power to scale your sales team and effectively boost your sales by building you the right database, reaching prospects through multiple channels, and nurturing your needs with marketing automation.
CandorWorks is a lead lifecycle management company that helps B2B organizations transform their lead management processes for improved ROI. They offer services such as prospect data and intelligence, event participation management, lead generation, lead qualification, lead nurturing, and marketing automation support

SEO
It helps track ba
cklinks, keywords, brand mentions for you and your competitors. Thus it can enable you to find the content that's getting most shares and helps identify and fix common SEO issues. You can subscribe to their life plan at $99/month or the standard plan at $179/month or the advanced plan at $399/month.
It is a free digital publishing platform that allows businesses to share content, enhance SEO and generate leads. It helps you embed your documents on a web-page or a blog that can enable you to market through your business documents.

Social Media Apps
It is a WordPress plugin which helps increase social media presence by asking visitors "to pay" for your content with a tweet, plus one, or a like. You can download the free version or the premium version for $25.
It is a social media management resource that boasts of letting you manage all your conversations on Facebook, Twitter and Instagram in a very short time. With its features like Inbox zero, a centralized channel for all your social media accounts, it can help you collaborate , categorize messages, schedule and queue your content and identify social media insights.You can subscribe for the small plan at $49, or the medium plan at $99 , or the large plan at $199.
Buffer provides social media management for marketers and agencies. You can schedule your posts, post to selected social media accounts, and can create your own content by adding custom made graphics which can help you drive up traffic. For individuals there exists a free plan or an awesome plan at $10, and for teams and agencies there is the small plan at $99, or the medium plan at $199, or the large plan at $399.

Video Production
One can create amazing videos in few seconds by just adding photos, videos, music, and text for free. There is special version of the video maker for educators and developers.

MVP Development (Minimum Viable Product)
e-Zest's minimum viable product development services allows its clients to build bare minimum software features and functionalities with faster development period. You can get in touch with them on their website for a quote.

Office Space & Co-Working Facilities
It helps you find flexible, shared office space for your growing business. The flexible agreements eliminate the risk of a long-term lease. It provides spaces for private working, shared working, co-working, temporary office spaces, and even virtual offices.
It provides more than just shared office spaces, it helps you connect with a community. It has offices at various locations all over the world. The WE membership plan starts at $45/month.

Presentations
The Slidebean interface provides the user with presentation outlines and guidelines.  A combination of design templates, high-end color palettes and a premium selection of fonts, allows you to define the look of your presentation with a few clicks. It is compatible with all devices and lets you collaborate and share the presentations. Their essential pan is for $29/month , their premium plan is for $49/month.
It lets you create interactive presentations online, and on any device. With all your decks on one platform, your presentation can be presented remotely with a link provided for access. It is completely secure and ensures your privacy. You can select from the free plan, the pro plan at $15/month, or the team plan at $18/month when billed annually.
It lets you seamlessly combine words, i
mages, video, links, galleries, and PDFs to turn your presentation into an interactive conversation. It is quick, easy to use with templates and works offline too. You can even analyse durations and details of the slides viewed. You can select from the free plan ,or the premium plan at $5/month, or the pro plan at $20/month.
Silk is a data publishing platform. Silks contain data on a specific topic. Anyone can browse a Silk to explore data and create beautiful interactive charts, maps and web pages. You can add/import your data, then with the visualization tools you can make your data engaging.

Product Development & Design
Gooten
One can print and sell their designs on over 100 products. You can use their international network of manufacturers with drop shipping capabilities. They don't need a minimum order quantity and have no hidden fees. The prices of their customizable products are mentioned on their site.

Public Relations
It helps in Media Search, Monitoring & Relationship Management. It is a media contact database, indexing over 1 million journalist & media contacts, 200 million news articles, and 1 billion tweets, that allows one to search for media influentials based on their social media reach. They have a free plan , or a pro plan for $69, or a pro plus plan for $149.
You can compose a press release on any device and they can turn it into an engaging web app for you to share with your contacts and social networks for free
Help a Reporter Out (HARO) is the most popular sourcing service in the English-speaking world, connecting journalists with relevant expert sources to meet journalists' demanding deadlines and enable brands to tell their stories. HARO distributes more than 50,000 journalist queries from highly respected media outlets each year. Its straight-forward pitching process allows sources to find topics related to their expertise, industry or experience. The basic plan is free, the Standard plan comes at $19/month, the advanced plan comes at $49/month.

Startup Accelerators
The #1 startup accelerator operating for at least ten years now.  It is now a community of 2500 founders.  Y-combinator gives startups the mentoring, education, and developmental help to succeed.  They fund early stage start-ups and help them pitch their venture to investors. They teach founders how to pitch their startups to investors, and how to close a deal once they've generated interest. 
AngelPad is a seed-stage accelerator program based in NYC and San Francisco. During the three-month program they help founders in finding product market fit, defining a target market to getting first validation for the company and fundraising.

Startup Networks
Networks is a business center and a co-working community in the heart of Sarajevo.They are based in an innovative building with over 1300m2 of interactive & modern space.Their various services are designed to inspire growth, innovations and business development. They want to change the way you think, work, and network.

Tech Startup News
It provides the latest technology, news and information on startups. You can browse the popular news, events and subscribe for newsletters. CrunchBase, TechCrunch's open database about start-up companies, people and investors, has become the leading statistical resource for technology companies and transactions.
The Next Web is a collection of TNW News, TNW Deals, TNW Conference and Events, their new tech hub called TQ and Index, their market intelligence platform.

User Experience/User Interaction (UX/UI)
Web Development/Software Development/App Development

Launchrock is a site builder for early customer acquisition. Launchrock has helped 400,000 companies attract over 16 million followers and early customers. You can build web pages, with templates, and promote it on your social network and among the Launchrock audience and analyze their response. It is completely free.
It is a central hub of tutorials, tools and assets for web developers and designers. It is a massive community-driven resource aggregator for designers and developers which strives to make it extremely easy to find what you're looking for. You can also submit a resource and let it get discovered.