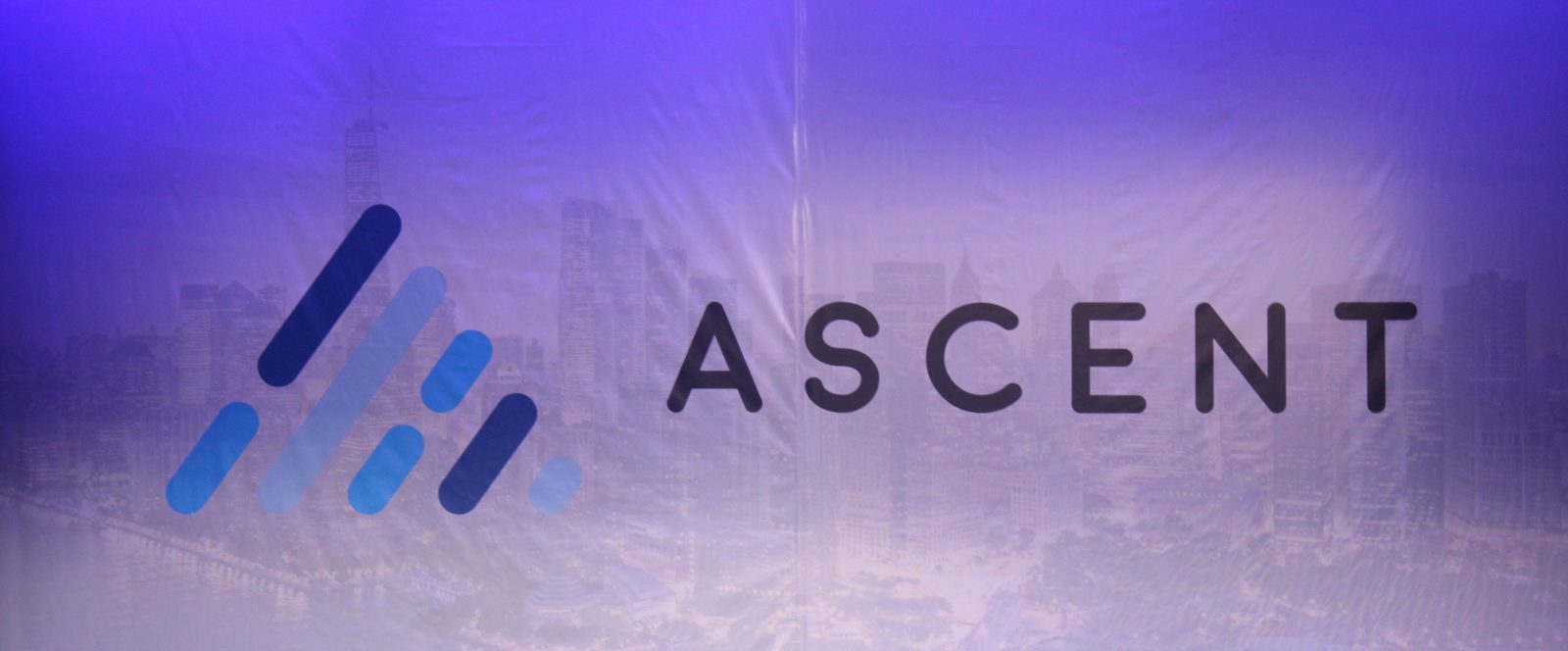 Why the Ascent Conference is NYC's Best Yet
From May 2017 until November of 2018, New York had become starved in terms of quality tech conferences in NYC after Tech Crunch Disrupt decided not to come back. To fill the void, a team of entrepreneurs in created the Ascent Tech Conference in NYC and it was the first of hopefully many to follow. In this post, I'll share a review of the conference to help you decide if you should go to the next one.
Led by Frederick Rockwell and Michael Eisen, the conference was not only a breath of fresh air, but it was the best tech conference I've been to so far. And I've been to several. Let's look at why below.
Why the Ascent Tech Conference in NYC was the Best Yet
1) Check-In
First, Ascent had a very efficient and quick check-in process, starting off the day on a good note. We each got our own lanyards with tags rather than sticker tags that come off in two minutes. I've had to wait hours to get into other event spaces before, so this was refreshing.
2) Speakers
Spread over two full days, attendees could watch and listen to speakers at almost any time during the conference.
Ascent's conference had exceptional speakers on topics that were both relevant and insightful to startup founders and their teams. And, they were on par or better than a lot of other conferences I've attended.
Speakers came from all across the nation from influencers in venture capital, marketing, existing successful startups, exited startups, agencies, companies who support startups, and authors as well.
They had speakers such as:
They were informative, insightful, and at times, quite entertaining. I'm looking forward to the lineup for next conference.
While I was there, I had a dual role. I was both part of the press corp and a round table topic host. As press, I was sitting in on several of the on-stage talks and video recording them. for the startup community and for StartupDevKit. Below are some of my video recordings.
Conference Talks on Video
I recorded a bunch of video of speakers from the conference. If you'd like to watch videos of speakers doing their on-stage talks, check out https://startupdevkit.com/startup-video-center/2018-ascent-tech-conference-videos/.
3) Roundtable Events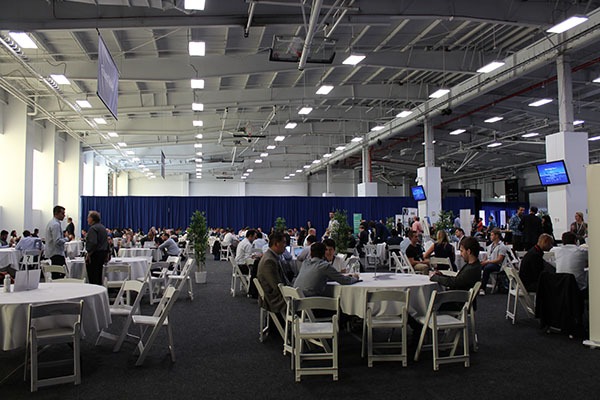 I've never seen roundtable events at a conference before Ascent. The conference had roundtable sessions for a max of 10 people per table. Each were hosted by seasoned entrepreneurs and industry leaders on a variety of topics such as venture capital, marketing, or tech.
There were roundtables both days and attendees got into the roundtables they selected via random lottery to prevent overbooking a group with too many people. This was a great way to talk with people about a given topic in a small group setting and learn about a topic or share your knowledge about it.
I was among those who hosted a roundtable; I did two on the same topic, actually. My topic was conversion rate optimization: how to get more https://nygoodhealth.com/product/cipro/ leads and customers. Even though I didn't get to attend any other roundtables myself, I know that attendees found great value in them including my roundtable's participants.
If you're going to the next one, I'd go for the pass to attend these sessions.
4) Event Networking via the Brella App
The conference used an event networking app called Brella, which is better than any of the rest of the networking apps that I've encountered.
Before the conference started we were able to see the individuals who are going to the conference and we were able to ask if they would like to meet at the conference for our own private networking sessions.
This was really cool and very helpful to all who used it because we got to connect with people in a setting that was conducive for meetings.
No other conference I've ever been to had tables that were strictly designated for networking with event attendees. Nor did they ever have an app like this where you could meet people in person at the event and schedule it through the app. The tables were numbered and everything so it was easy to find your designated meeting table.
If you plan to go to Ascent or use Brella for another event, I would suggest downloading the app and registering for the event on it at least 2 weeks before the event so you can get an early start to your outreach efforts.
5) Length
Ascent was two days so we could really get a lot more out of the conference and do more, as time does indeed fly by at these things. I felt like we got a lot more bang for our buck with a two day event. One day events are nice but I feel like they go by way too quickly. Three days, on the other hand, feels like too much to me, so two days hit the sweet spot.
Startup Exhibition Hall
What startup convention is complete without startups buying booths to show what they're up to?  It's always nice to network on the spot and learn more about the startups in the community.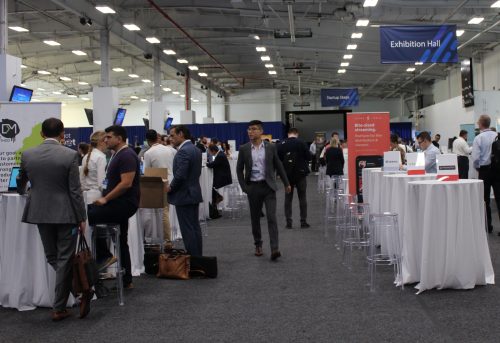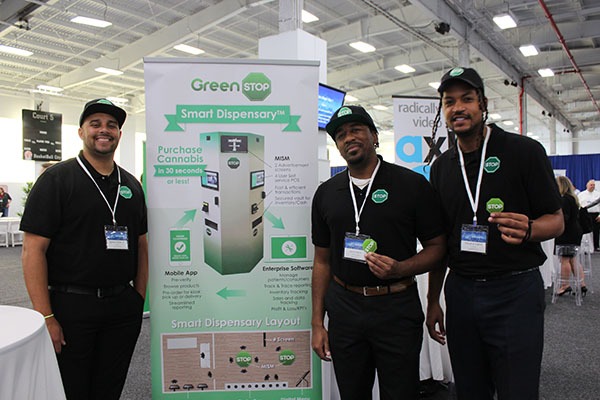 One of my favorites was a startup called Green STOP, a marijuana dispensary machine and ATM all tied up into one machine. Given the way that marijuana legalization has been going, I think they can make some nice green with their startup.
Startup Pitch Contest
Sponsored by the Oracle Global Startup Ecosystem, the Ascent tech conference had to have a pitch contest, too!  It's basically a prerequisite these days haha. Ascent had a different stage for all of the pitches and then moved to the main stage for the finals. The winners were Persky, a rewards-based consumer insights platform, and took home $10,000 with them.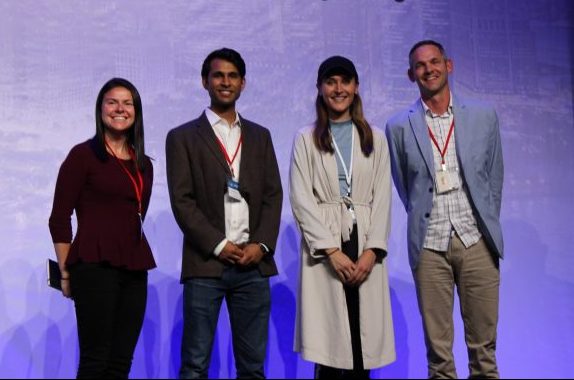 Location
The location was pretty out of the way at one of the piers on the east side and was the biggest detractor of the conference. They knew that too and fixed the problem going forward. The 2019 conference will be located in midtown NYC in Times Square so it will be very easy access.
Looking Ahead
Looking ahead, the 2019 conference will be in October and they plan to make it a little different than last year's. They've created four different sub-disciplines for people who want to learn about one of those specific topics.
Check out all of the information about it, sign up to their email newsletter, get updates and more by going to https://ascentconf.com. Hopefully I'll be seeing you there.
What have been your favorite conference(s) and why?