Get Your Startup Incubator Kit Today Risk-Free

What Will The Startup Incubator Kit Membership Do For You?
We'll give you expert founder-to-founder advice on how to succeed with your startup and become an awesome leader.

It will save you tons of time by giving you everything in one place.

You'll learn how to validate your startup idea and/or build your beta version (MVP).

It'll provide you with marketing strategies and content to help you get your early customers and make money.

You'll learn how to increase your productivity.

You'll discover how to get press the right way.

We provide pitch deck templates, advice on how to get VC funding, crowdfunding, and you'll get pre-seed and seed-stage VC directories.

And more!
We're so confident that our Startup Incubator Kit will help you, we're offering a:
 7-DAY FREE TRIAL ON ALL PLANS 
Credit Card Required for Free Trial
AND HAVE A
 30-DAY MONEY BACK GUARANTEE 
So Don't Wait Any Longer…
Select the Plan that Works Best for You
Best Deal
Annual Membership
$369
/Year
$30.75/mo Paid Annually
Save 32%
6 Month Membership
$199
/6 Months
$33.17/mo Billed Bi-annually
Save 26%
3 Month Membership
$115
/3 Months
$38.33/mo Billed Every 3 Months
Save 15%
Monthly Membership
$45
/Month
$45 Every Month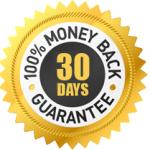 **Savings percentages are based on the $15/month rate.**
**To get the 7-day free trial, it requires you to enter your credit card information.**
**Your credit card will not be charged until the free-trial is over.**
**Your personal information is never shared with any third parties and is kept strictly confidential unless you provide written consent.**