Key Incubator Benefits:
Perfect for startups anywhere from the idea stage to launched and looking to gain enough traction to start scaling.

Receive weekly feedback (as long as you provide weekly progress reports)

Join the incubator program without filling any applications with a guaranteed 100% admission!

You can start accelerating your growth right now. No waiting for applications to open up!

No geographic restrictions. Participate from anywhere in the world.

Work at your own pace – although we highly encourage working quickly.

Get hundreds of resources at your fingertips, from startup development, to management, to growth, legal, fundraising, personal development, and more.

Receive expert mentoring and training.

Drastically increase your probability of success and reduce your probability of startup failure (90%) via reading our book Startup Survival Secrets, receiving advice, and getting top-notch resources. 

Discover the secrets to building a rockstar team and amazing company culture that will propel your startup forward.

No risk to join with our 30 day money back guarantee.
Select the Incubator Program Membership Plan that Works Best for You
Monthly Membership
$45
/Month
$45/mo
Billed Monthly
3 Month Membership
$115
/3 Months
$38.33/mo
Billed Every 3 Months
SAVE 15%
6 Month Membership
$199
/6 Months
$33.17/mo
Billed Bi-annually
Save 26%
Best Value
Annual Membership
$369
/Year
$30.75/mo
Billed Annually
Save 32%
Plus, when you register and complete our quick onboarding questionnaire (so we can learn about your startup), you'll become eligible to receive a FREE strategy and planning call to help you identify your next steps. ($250+ value).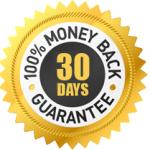 **Savings percentages are based on the $45/month USD rate.**
**As a paid member, your personal information will never be shared with any third parties and it's kept strictly confidential unless you provide written consent.**