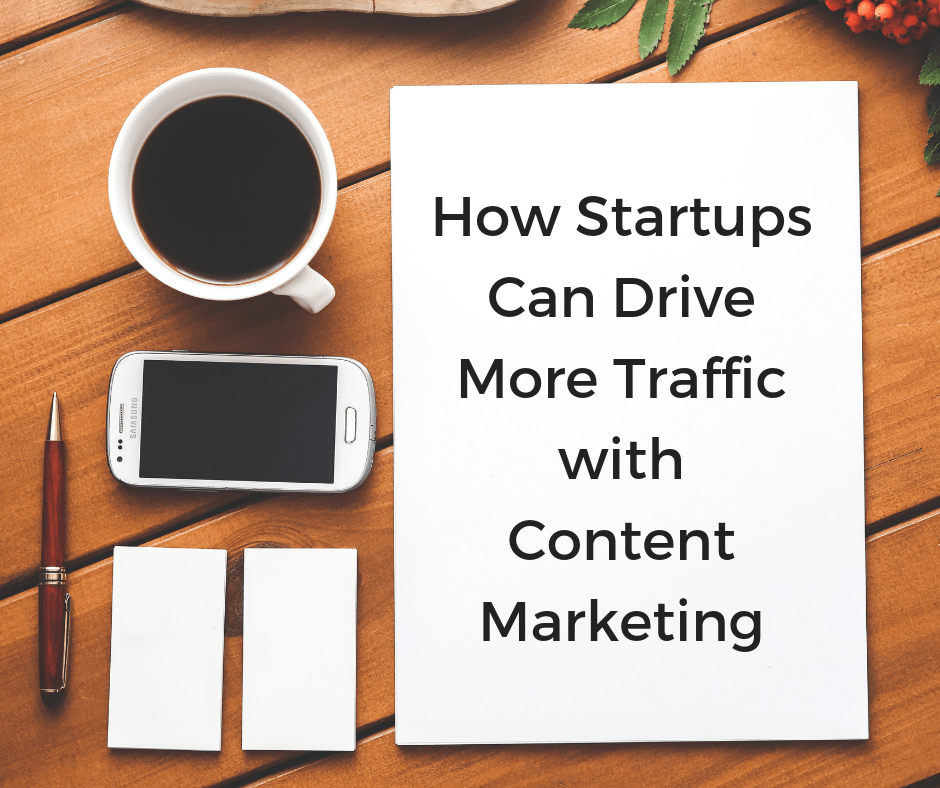 How Startups Can Drive More Traffic with Content Marketing
Content marketing is one of the best ways for startups to increase traffic, get leads, sales, and increase SEO rankings. However, too many startups do content marketing the wrong way and never get their desired results.
That's why this startup content marketing guide will show you what you need to do to achieve success with your content marketing efforts
The techniques you discover on here can be used to create strong content on other platforms.
This post shows you:
What content marketing is and how you can use it to build web traffic and sales
Types of content for content marketing so you can offer a variety of great content
Maximizing your effectiveness in content marketing
Copywriting and the basics on how to do it to increase results
The impact of visuals in your content and as content
Where to get free pictures to enhance your content
How to make your own images
Blog post structure so you make it easier to write and easier for your visitors to read
The three phases of writing to help you write better and quicker
Amazing editing tips
How to have good grammar to leave a good impression
How to make your content easy to read
The importance of user intent
Techniques to brainstorm article ideas
How to make good headlines
Where and how to do content marketing for startups on social media
What Is Content Marketing?
Content marketing is when you write or create value-infused content that's relevant to what you're selling and/or relevant to your target audience. You can use different types of content to market and provide value to your audience once you bring them on to your website.
The most popular forms of content are:
Blogs
Infographics
Memes
Videos
Podcasts
E-Books
However, the two most popular forms of content marketing for business are via blogging and video. Podcasts are growing quickly and steadily too.
Although there are many other types of content!
Types of Content Used in Content Marketing
Types of Content Used in Content Marketing
Checklists
Helpful Lists
Templates
Product Reviews
Case Studies
Interviews
Research/White Papers
Pages of Top Curated Links in a Category
Statistical Analyses
Content from Books
Blogging
Blogging allows the writer to create more advanced content and you can easily edit and update blog posts.  You can't do that as easily with most other forms of content. Checklists, helpful lists, interviews, templates, curated links, statistical analyses, research/white papers, are all forms of content that can go on your blog.
When you're starting a startup, I recommend that you blog if you have a team of people because quality posts can take a considerable amount of time to write if you're new to it. There's more to it than just writing. There's a lot of planning that should go into writing great blog posts.
Yes, blog posts can help with bringing in traffic when you market them well. But they need to be the right kind of traffic.
Videos
Videos are so popular because it provides both a visual and auditory experience for the viewer.  It allows the viewer to connect better with the message portrayed in the video. And, if there is a person in the video, then it creates a human element to the video and makes it easier for the viewer to connect emotionally.
Infographics
While infographics are engaging and used to be difficult to create. But not anymore! There are boatloads of infographic builder websites out there, but none are free, nor should they be. It's a great service.
Podcasts
Podcasts have risen quickly as a dominant force on the internet and they are easy to listen to on the go when people are out and about.  Podcasts, like video, allow the listener to form an emotional bond with the podcaster.
E-Books
E-books are an awesome way to demonstrate knowledge and authority on a subject by the author. They are also excellent for providing the reader with helpful information on any given topic.
Memes
Memes are short but great if you can successfully get your point across and they can be infused with humor which creates an emotional connection.  Emotional connections are always helpful to develop returning visitors.
Why Is Content Marketing Important for Startups?
Startups are new and trying to make an impact on the world and in their community.
It takes a long time to get established.
One of the only ways to establish yourself in your community is by developing unique content that's helpful to your target audience, and putting it out there for the world to read or consume.
Advertising via paid promotions for your startup will only go so far because once they're done, the traffic to your website or app will drop.
And, ads don't do anything to help your startup become a leader in your niche, unlike evergreen content.
Paid advertising will drive traffic to your website and get you sales, but doing just that will alienate your startup from other large revenue streams and do nothing for your SEO.
When you and your startup do content marketing, you'll find that:
It positions you as an authority in your field

It brings more targeted traffic to your website

You increase your rankings on search engines

It adds value to your audience
The Effectiveness of Content Marketing
There are a lot of different ways to be effective in content marketing. Some of these ways are increasing search engine rankings, content length, content quality, content relevance, content distribution, having strong headlines, and readability.
I cover a lot of these throughout this post, but I'll talk about some of these in this section.
Search Engine Indexing and Rankings
Written posts have the added benefit of being scanable by search engines for indexing (this allows you to be ranked on the search engine results pages (SERP)), but there's a trick to help search engines find other content of yours, such as podcast episodes or videos on your website.
What I'm referring to are both post tags and categories.
I've achieved well over 20 different first page rankings on Google and I've found that by creating relevant tags and variants of those tags which are the target keywords of the post, I got much better rankings and more traffic by doing so.
Check out this image showing the different tags I used for this post.

These help Google categorize the post into more search results and makes it easier for people to find your content on the SERP.
Content Length
According to Neil Patel, a content marketing and search engine optimization expert, Google ranks posts higher that have over 2000 words.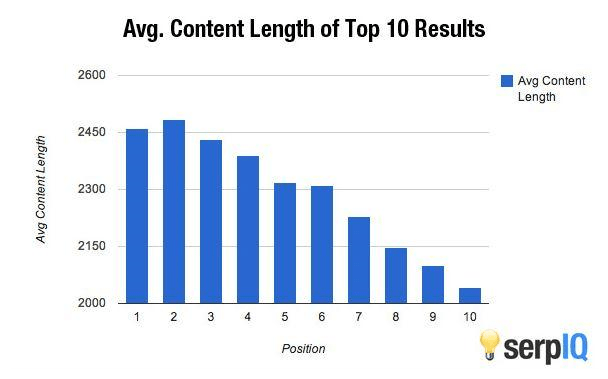 However, you can still be effective with content marketing by writing 300 to 800-word posts.
Content Quality vs Quantity
The more quality content you post about something within your niche, the higher your post gets ranked and the more organic traffic comes. Therefore posting lower quality content less frequently will not help you as much.
There is a caveat, though. While Google gives preference to quality content from you, consistently posting content on social media and across the web will, in the long run, also benefit your website or blog as a whole because it has a compounding effect.
The compounding effect occurs when you post consistently on social media for at least a couple of months.
As people are searching through group histories and page histories, your older content will show up and the more they see, the more likely they are to find something that interests them enough to click on it and visit your website.
What's great about content marketing is that the content does most of the selling for you.
You just have to casually talk about how your product or service can help with a specific element of the content you've created. As long as the content is of high quality, you don't have to do as many hard sells on social media.
Neil Patel, a founder of 4 multi-million dollar startups, attracts almost 200,000 people to his website per month through free traffic.
He gets that traffic to his website through organic search, social media, referrals, and from backlinks.
Neil is consistently creating and posting new high-quality content every day.  This has enabled him to earn an enormous following of people, including myself. However, he does have a huge team behind him to help with all aspects of putting out killer content day by day.
Regardless of whether or not you have a team, if you do enough quality content marketing, you'll gradually become an industry and writing expert, and will be able to bring lots of free traffic to your website, too.
Just try to create one great piece of content a week and gradually work up from there to two pieces a week, or more, if you're serious about your startup content marketing strategy.
The Content in Your Posts
Did you know that the best way to write blog posts and talk in your videos and podcasts is by talking like you would to another person?
I'm serious! And it helps you by making your content less boring, which will, in turn, keep your readers more engaged with your content rather than exiting the page and/or website quickly.
If you're writing blog posts, then by adding/embedding videos (they don't have to be your own), infographics, images, and even podcast episodes — people will stay on your page longer and become more engaged.
As long as it's relevant to the topic and helpful for the reader, Google will notice this and as people start staying on your page longer, Google will start to rank your posts higher, as well.
The Impact of Visuals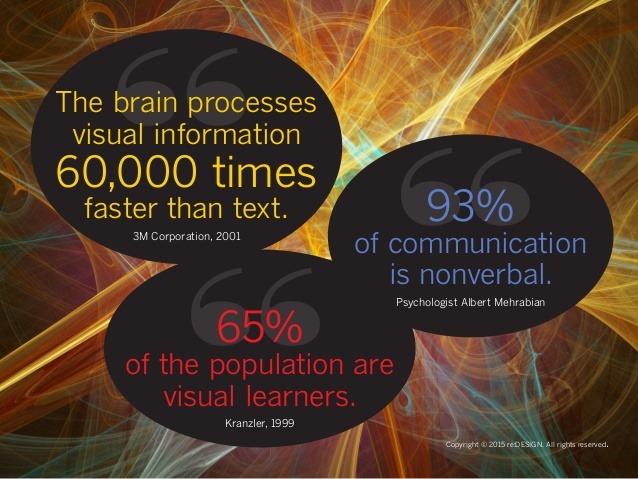 It's likely that you've heard the saying, "it's always nice to connect a face to the name."  Visuals are incredibly important to keep your content interesting and memorable.
There's another saying about pictures:  "A picture is worth a thousand words."
Relevant visuals will make your content more exciting!  Whether they're images, videos, infographics, or GIFs, they will play a vital role as part of your content marketing strategy.
Where You Can Get Free Pictures
How to Make Your Own Images
Canva – There are so many options on this website to create your own images for free. However, Canva has dozens of various templates, scores of fonts, and even has templates for specific types of social media post image sizes.
Neil Patel created this post called How to Make Custom Images Without Hiring a Designer. I recommend you check it out if you want to DIY.
Blog Post Structure
All of your posts should have:
An introduction – you don't need to label it as an introduction, though.
A body

The body should consist of your main topics and have subheadings when you're breaking down each section.
The main section title headings will be H2 or heading 2 formatting
Each subsection title of each section will be H3 or heading 3 formatting
Each subsection of each subsection will be H4 or heading 4 formatting, and so forth.

A conclusion – this should be labeled as "conclusion"
Now that you feel more comfortable with blog post structure, I'm going to share a writing formula I've learned from a copywriting expert, Kevin Halbert.
Halbert shares a basic, yet highly effective writing formula which will help you with your content writing.
The Three Phases of Writing
According to Kevin Halbert in an interview by Ray Edwards (another copywriting expert) from the Global Copywriting Summit of 2016, Kevin states that there are three phases to writing.
Kevin Halbert is one of two sons by the anointed "King of Copywriting," Gary Halbert.  Gary trained his sons to become amazing copywriters too, especially through his acclaimed "Boron Letters."
Kevin suggests each phase should have the same amount of time put into them by setting a deadline for the piece.
So, if you schedule 9 hours for writing a piece of content, then split that into thirds for each phase.
Phase One
The first phase is research and planning.
Doing the research on the topic which you speak on or write about will adequately prepare you to begin your writing and gives you ammunition for the copy you write.
Find lots of helpful articles to reference and save the links together in a Google Doc as you're researching.
You'll also want to find helpful and interesting statistics to help your readers understand the topic better and get extra insights.
Before you write your article, you should do some keyword research on Google to see what long-tail keywords work the best. Once you've found your keywords that match your desired topic, then you'll be able to maximize the keyword density in your article for content marketing.
Phase Two
The second phase is writing.
However, it was recently discovered that keyword density matters less now than it did before.  So, instead of packing your article with the same exact NYGoodHealth keywords, using a variation of them will suffice.
Furthermore, when you cite and quote experts from your field and present those interesting facts to your audience, you will also gain credibility and social proof, especially if your brand is new.  You become an authority on that material.
According to Kevin Halbert, when you're writing, you should just let it flow without correcting errors, typos, and write until that time frame deadline.
Don't make your content BORING.
Do your best to make your content as amazing and engaging as possible!
Try to make your writing more exciting by writing in more of a conversational way, like the way you would talk.
It may be counter-intuitive to you because we're taught to write things all business-ey.  But writing boring content doesn't convert into good results for your brand or any brand for that matter.
You want your words to pop out and you want your content to speak to people.
More importantly, you want your content to be relevant to your target audience.  You're not going to be able to write one piece that speaks to everyone.  Instead, be sure to write for your specific audience.
If you're not speaking to your audience, then who are you speaking to?
The golden rule in public speaking is to cater each speech to each unique audience.
This is why it's so important to learn your target audience as much as possible, for your company or startup's sake.
In addition, this is also why new blogs or startups with no target audience don't get any traction because they are talking to too wide of an audience.
Then, they have a high bounce rate and/or low time on page because the writer isn't properly engaging with their target readers.
Now, as you write more and your content development improves, so will the smaller things that are interrelated, yet not yet mentioned.
That's why in the next section I'll be showing you the third phase of writing, editing.  It's full of juicy editing tips ready for your consumption that will make you masterful in no time.
Phase Three
The third phase is editing.
After writing you do your editing and make it flow as smoothly as possible.
Meanwhile, you should also be editing it to be as optimized for SEO as you can.
Editing Tips
When editing your work, look for long sentences and shorten them to 20 words or less.  According to Yoast, a top SEO company, the recommended maximum of sentences above 20 words shouldn't exceed 25% of your sentences. (Get the Yoast SEO plugin for WordPress if you're using WP, it's a gift from the heavens)
Look for difficult words and see if you can make them easier to understand.
Long paragraphs will be more intimidating to a reader, so split up your paragraphs to be between one and three sentence blocks.  Use this article as an example.
Move content around if it doesn't fit with its surrounding paragraphs and put it in sections that it will fit in.
Use the heading 1, heading 2, and heading 3 text styles to break up your content and make it easier to read. If a reader goes through your work, they should be able to understand the gist of your post or article by scrolling through and reading the headers. The heading 1 is more general, heading 2 is more specific, heading 3 is much more specific, and so on.
Try to keep each the word count of each section between titles and subtitles at a maximum of 300 words.  This helps search engines digest your content and optimize it for search engine results.
Use words that transition from one section to the other. Think of a segue that a reporter does from story to story.  Speaking of xyz…
Use target keywords for your articles and cleanly insert variations of them into your posts.  This helps with SEO. However, don't do it at the expense of the reader.
Make sure to cite other industry professionals and experts.
Grammar
If you have issues with grammar, then you should without a doubt, download the Chrome extension grammar.ly and use Chrome when you're writing in Google Docs or any text editor in the browser. It's free and awesome.
Grammarly has caught numerous typos and grammatical errors of mine that I wouldn't have otherwise caught.  I highly suggest you use it.  A majority of people have grammar issues, so don't feel bashful about it.
Just try to learn from your mistakes so you can make your life easier in the future.
Difficulty of Reading
According to an article by Neil Patel, if you write your articles simply and without words that are advanced past the 8th-grade level, then your writing will be easier to digest.
Neil also said that if your audience college-educated then writing more advanced content at a 12th-grade level should generally be applied.
Remember that if you're writing in English, a lot of other countries have unofficially and officially adopted English into their cultures, so their English comprehension is good but not excellent.  Google will translate a lot of the material, though.
Now that you're more educated on the type of content to write in your social media posts and website, naturally, you'll want to know how to make it stand out.  You'll find this information in the following sections.
Creating Content Geared Towards User Intent
When you're developing content, you want each piece of content to have a purpose.
This is called user intent.  And it's extremely important.
User intent is important to understand and integrate into your content because your content should be speaking to your target customer about something they would need to or want to know.
Think about search engine queries.
When you type in something in Google or Yahoo/Bing, you have an intent.  You're looking for something specific.
The same goes for your target customer.
So, when you're content marketing, make sure there's a purpose woven into your content that will help your target customer and make them want to click on your link.
Ideally, you want to create your content in a way that it targets one of the three stages of the buyer's journey, which are 1) awareness, 2) consideration, and 3) decision.
Brainstorming Article Ideas
Now that we have the formula to make great quality content, dig some time out to do brainstorming sessions for article ideas.
Think about your customers' pain points or things that would be useful to them and write down several ideas for articles to write about.
These articles will be an important part of your marketing and content marketing strategy.  In social media, they will increase your brand popularity, increase traffic back to your website, and will likely drive in sales.
As you brainstorm article ideas, many times headline ideas will invariably start to come forth.
Headlines for Your Content
Being able to create great headlines is vitally important so you'll get clicks which will lead back to your website.
The title has to be interesting enough so people don't just share it but will click on your link because they want to find out more information.
Thus, the main overarching goal when approaching social media marketing should always be to bring people back to your website.
Then, your next goal should be to get them to sign up to your email list and/or make a purchase.
Breaking Down the Psychology of Good Headlines
Good headlines provide value to the target audience
They either are showing the reader:

How to do something
Helpful tips
A specific goal in mind for each post
Something someone wants
Exciting information
News or something that's new

Numbers show specificity to the degree in which you can help the reader understand the depth of the publication.
There are adjectives and adverbs which display an emotion or situation that's trying to be conveyed
Use "power words" to display, well, power.  This invokes emotion into the reader.  Words like: amazing, powerful, drastic, dramatic, ultimate, easy, exclusive.  Check out this awesome guide from Buffer of powerful words and phrases
Use persuasive words like instantly, new, because, free, & you.
How to Write Headlines for Your Content
Headlines are the first things people see, so naturally, you want them to work well so they can grab a potential user's attention.
According to CopyBlogger.com, "copywriting is one of the most essential elements of effective online marketing. Copywriting is the art and science of strategically delivering words (whether written or spoken) that get people to take some form of action.  It's designed to get you up and running with the basics of writing great copy."
Writing good copy for your headlines is both a science and an art.
There are proven ways that writers can craft their content in manners that will make them feel almost any emotion.
But why do you want the reader to have emotion?
Emotion plays a large role in the art of selling.
Did you know that buyers act on emotion more than they do with logic?  It's true!  Writers control the power when they can control their words they write.
If you share a small story in your content about why you created your product or service and how you can help with the aspect of the content you've written about, then you can tap into that emotion and make your blog posts work for you to drive in sales.
There are vast lists of power words that you can harness to deliver greater results if you word the rest of your copy properly. Just search Google for "power words list" to find them.
Six examples of headlines which will get attention:
5 Ways to Network Which Will Help You Land More Customers
7 Cheap Holiday Gift Ideas That Your Employees Will LOVE
12 Ways to Make More Money with xyzApp
6 Strategies Which Will Massively Help You With Customer Acquisition
10 Tips to Help You Increase Your Productivity FOR LIFE
How to Make Stunning Graphics for Your Website
Be interesting with your headlines.  Remember that emotion drives purchases and emotion also drives clicks.
If something is interesting, that's often an emotional thought and not necessarily a logical thought, but can sometimes be both.
However, article headlines are totally different than email subject lines as well, so don't mistake one for the other.
15 blog post headline templates:
How to Rock _______
A Complete Guide To __________
How to ____ The Right Way
(#) Strategies to ________
(#) Creative Ways to _______
Top (#) Tools to do _________
(#) Essential Steps to _________
(#) Smart Habits of Successful _________
(#) Great Resources to Use for __________
(#) Mistakes I Made in _______ that Almost _________
(#) Popular _____ in _______
How to Make ______ with ________
(#) Cheap but Effective Strategies to  _______ for _________
(#) Phenomenal ______ You Must Try Now
(#) Secrets to ______ for _________
Now that you've learned headlines, you have the formula to create great content!
All you need to know is where to market it.
How To Do Content Marketing
Now that you have the content, it has to be promoted. You don't have to pay to promote it and can market it on social media pretty easily.
The best social media channels to do content marketing are:
Facebook

pages, groups, and personal profiles, individually messaging people,

and posting your link in relevant comments.

LinkedIn

pages, posts, articles, groups, individually messaging people, and posting your link in relevant comments.

Twitter

tweets, messages, and in replies to relevant tweets

Instagram

with pictures and text in the picture description, individually messaging people,

and posting your link in relevant comments.

Pinterest

by creating boards (they're like categories) and posting your images or infographics on them.
For more resources on how to market your content on social media, check out these resources I wrote:
Conclusion
Content marketing has become an important aspect of new businesses and even more so startups.
We recognize it can be a big undertaking to publish new content every day or even every week, but the more you do it, the easier it gets, especially when you automate your content marketing.
Even if you haven't been a great writer in the past, as long as you're not typing with just two fingers, then you can get the hang of this and get better every day.  It really does get a lot easier every time.
Believe in yourself, because you can do it!  And once you get into the swing of things, you can then start planning posts and creating a content calendar, and will eventually be driving huge amounts of traffic to your website!
What's your experience with content marketing and what challenges are you looking to overcome with it?  (Scroll all the way down to see the comment box)